Discover more from Schooling Delaware Newsletter
State of Delaware Education
Is the Left winning the war on meritocracy?
"Those who deny individual rights cannot claim to be defenders of minorities"
Marxist values challenge the notion of meritocracy1 and argue that it is inherently flawed. According to Marxist theory, meritocracy serves as a tool of the ruling class to maintain their power and privilege, while disguising the underlying inequalities in society.
This has been the most well known and documented communist tactict.
The Bourgeois and Proletarians.
The Oppressors and the Oppressed
Social Unrest
Marxist values can not councide with meritocracy:
Marxists argue that in a capitalist society, the distribution of wealth and resources is determined by ownership of the means of production rather than individual merit. They contend that capitalism perpetuates class divisions, with the bourgeoisie (capitalist class) exploiting the proletariat (working class) for their own gain. Marxist claim that meritocracy is a false ideology which obscures class-based inequality.
Consequently, even if merit-based evaluation systems exist, the starting point for individuals is unequal, making it challenging for true meritocracy to be achieved.
The statement above makes a great observation. Americans start out life in many different situations. Some are born into wealth, others into poverty. While some, as abhorrent as it was, were even born being considered "property".
No one has experienced a more defined example of meritocracy than a former slave turned American hero. Just off the top of my head, hear are 5 examples:
Marxists emphasize the role of social relations and power dynamics in shaping outcomes. They argue that individuals' success is not solely determined by their individual abilities but also by their social connections, access to resources, and position within the broader societal structure. In this view, personal merit becomes secondary to social advantages, and networks of influence can outweigh individual achievements.
Marxists contend that merit itself is a socially constructed concept that favors specific skills or attributes valued by the ruling class.
Marxist 'values'7 challenge the notion of meritocracy by highlighting "the structural inequalities and power dynamics that undermine equal opportunities." They argue that meritocracy perpetuates and legitimizes existing class-based divisions, and that true equality can only be achieved by 'addressing systemic inequalities' and 'restructuring the social and economic order'.
The five examples of resilience & perseverance above defeats that narrative.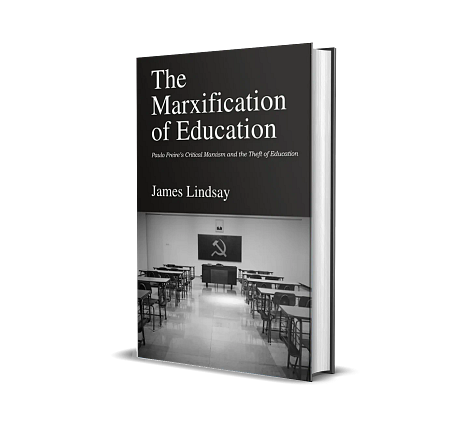 January 2, 2023 | American Thinker
This article will explain to you the necessity of meritocracy to preserve our liberty & freedom.
Below are some excerpts from the above article.
Leftist elites must vanquish meritocracy, as individual achievement threatens the collectivist thinking upon which these elites depend. 
 "A Lesson in Critical Race Theory," references Khiara Bridges in delineating the major tenets of CRT: "CRT rejects claims of meritocracy or 'colorblindness.'" 
With characteristic duplicity, the Left assaults merit through the Trojan Horse of "equity."  While there are some who deny that equity in education is an attack on individual achievement, "equity" has been exposed as a hollow, fraudulent, and ultimately punitive scheme.
while the prior board eliminated top honors for students, it kept "Principal/Teacher of the Year" honors for staff.  The Left attacks meritocracy for others but prioritizes political awards for itself.
School Districts Are Dropping Honors Classes In The Name Of Equity9
February 17, 2023 | Daily Caller